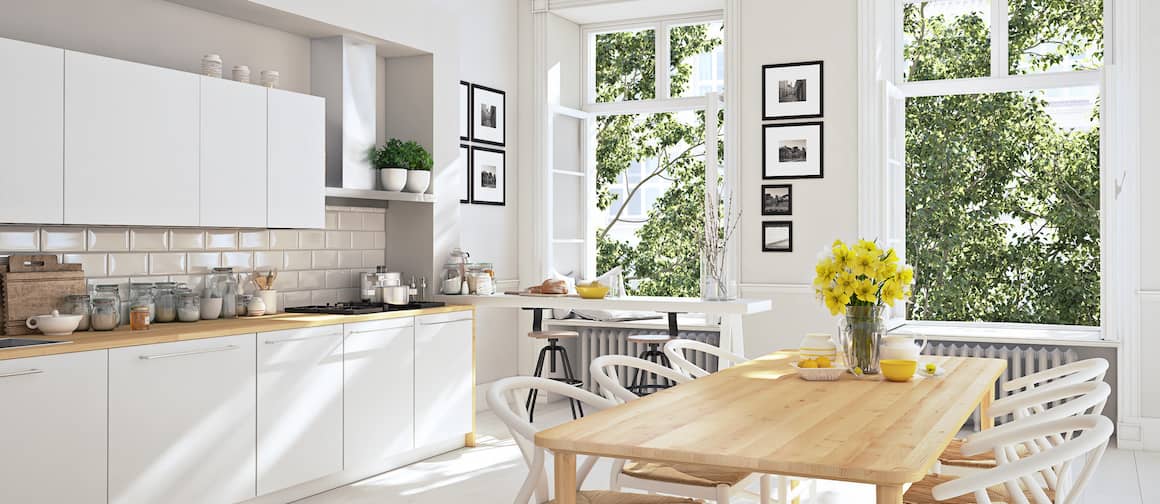 The cash-out refinance process is similar to the process you undergo when you buy a home. After you know you meet the requirements, you choose a lender, submit an application and documentation to underwriting, get approved and wait for your check.
Let's take a closer look at each of these steps.
1. Check The Requirements
Your lender sets their own requirements when it comes to deciding who qualifies for a refinance. Here are some of the most common cash-out refinancing requirements:
A Credit Score Of At Least 580
To refinance, you'll usually need a credit score of at least 580. Many lenders require higher credit scores for cash-out refinances. However, there are exceptions.
Refinancing VA loans: If you're eligible for a VA loan, you can take cash out with a median FICO® Score of 580 or higher as long as there is at least 10% equity left in the home after you complete the refinance. You can take out up to the full amount of your equity with a 620 qualifying credit score using a VA loan.
Refinancing FHA loans: An FHA loan may be used to pay off debt at closing if you're an existing client of ours with a median 580 credit score. Otherwise, all other purposes for taking cash out require a 620 credit score.
Refinancing conventional loans: Conventional loans always require a 620 qualifying credit score regardless of how much equity you're borrowing against.
A Debt-To-Income Ratio (DTI) Of Less Than 50%
Your DTI ratio is the amount of your monthly debts and payments divided by your total monthly income. For example, if you pay $1,500 in bills every month, including your mortgage, and you have a total monthly household income of $4,000, your DTI is $1,500 divided by $4,000, or about 37.5%. Most lenders prefer borrowers interested in refinancing their home loans to have a DTI of 50% or lower. However, it's possible to qualify with higher debt loads using FHA or VA loans.
Equity In Your Home
You'll need to already have a sizable amount of equity built in your home if you want to secure a cash-out refinance. Remember that your lender won't let you cash out 100% of the equity you have unless you qualify for a VA refinance. Take a careful look at your current equity before you commit. Make sure that you can convert enough equity to accomplish your goals.
2. Determine How Much Cash You Need
Once you know that you meet the requirements for a cash-out refinance, determine how much money you need. If you're planning to use the funds for repairs or renovations, it's a good idea to get a few estimates from contractors in your area so you know how much you need. If you want to refinance to consolidate debt, sit down with all of your credit card and bank statements and determine exactly how much cash you need to cover your debts.
3. Apply Through Your Lender
After you apply for a cash-out refinance, you receive a decision on whether your lender approves the refinance. Your lender might ask you for financial documents like bank statements, W-2s or pay stubs to prove your debt-to-income ratio. After you get approved, your lender will walk you through the next steps toward closing.
After closing, all that's left to do is wait (typically 3 – 5 days) for your check to arrive.