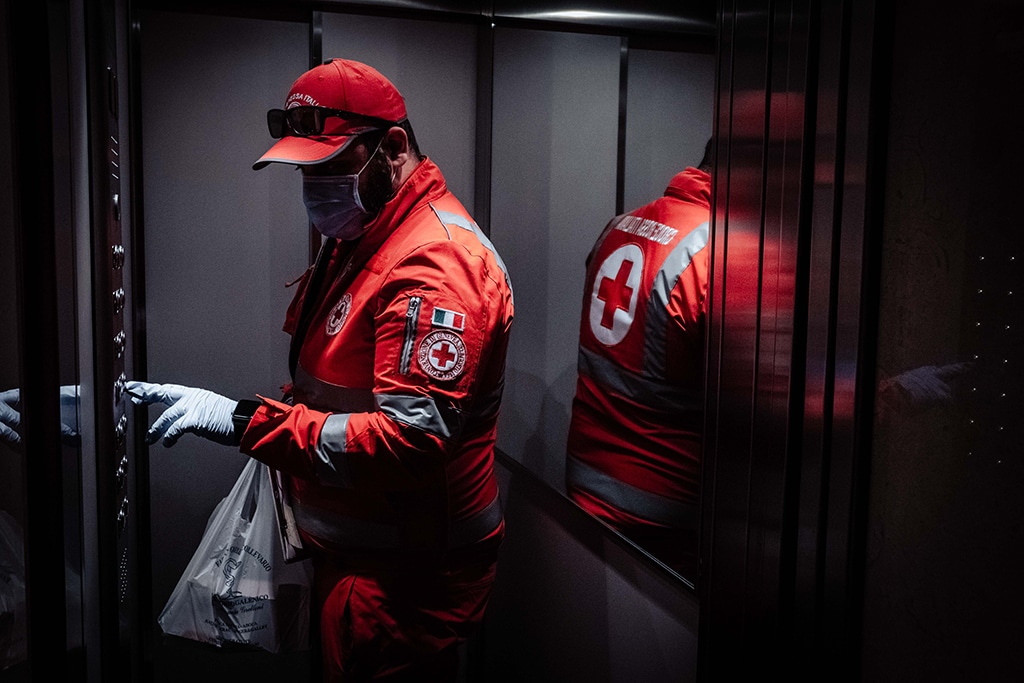 The compromised Red Cross account stated that Ripple CEO Brad Garlinghouse has initiated an XRP airdrop.
Cryptocurrency scams have continued to rise over social media platforms over the last year and so. In one such latest incident, the Red Cross account on Twitter was promoting a fake XRP giveaway scam.
In one of the recent tweets promoted Sunday, February 19, the Red Cross account stated that Ripple CEO Brad Garlinghouse has initiated an XRP airdrop. Besides, the tweet also requested to act fast and claim their "gift" through the specific link.
Red Cross has confirmed this scam as a hack and has notified users asking them to stay cautious of such fraudulent activities. This is not the first time that hacked Twitter accounts have been promoting the Ripple XRP scam.
Last month, hackers preached through the Twitter account of the American TV sports channel GOL TV to promote the XRP giveaway scam. Earlier this month, the account of French Municipal Councillor Quentin Feres also promoted a similar scam.
Last year in September 2022, the official Twitter account of the Indian Embassy in Oman was compromised to promote an XRP giveaway scam. Most of the frauds present themselves as Ripple-connected companies while showing their victims enticing investment options. However, these offers have no protection through legal agreements or oversight from authorities.
Many have audaciously leveraged the name of Ripple CEO Brad Garlinghouse, offering investment options that turn out to be untrue. Although social media platforms like Twitter have initiated measures to crack down on such fake accounts, scammers have still managed to find their way.
Ripple Continues to Grow
Ripple has been facing several challenges on multiple fronts involving its ongoing battle with the US SEC. However, this hasn't deterred the blockchain firm from progressing ahead.
During his interview at World Economic Forum (WEF) last month, Ripple CEO Brad Garlinghouse stressed access to the Hinman speech documents. He said that access to the documents would make it clear why the Commission brought the lawsuit against Ripple.
"When those come to light, I think that we will see more kind of like 'How is it possible the SEC decided to bring a case against Ripple given what they were saying within their walls," he wrote.
On the other hand, ripple continues to work with its partners on different projects. Recently, the Central Bank of Montenegro has joined hands with Ripple for its central bank digital currency (CBDC) project.
next Altcoin News, Cryptocurrency news, News, XRP News

Bhushan is a FinTech enthusiast and holds a good flair in understanding financial markets. His interest in economics and finance draw his attention towards the new emerging Blockchain Technology and Cryptocurrency markets. He is continuously in a learning process and keeps himself motivated by sharing his acquired knowledge. In free time he reads thriller fictions novels and sometimes explore his culinary skills.
Thank you!
You have successfully joined our subscriber list.