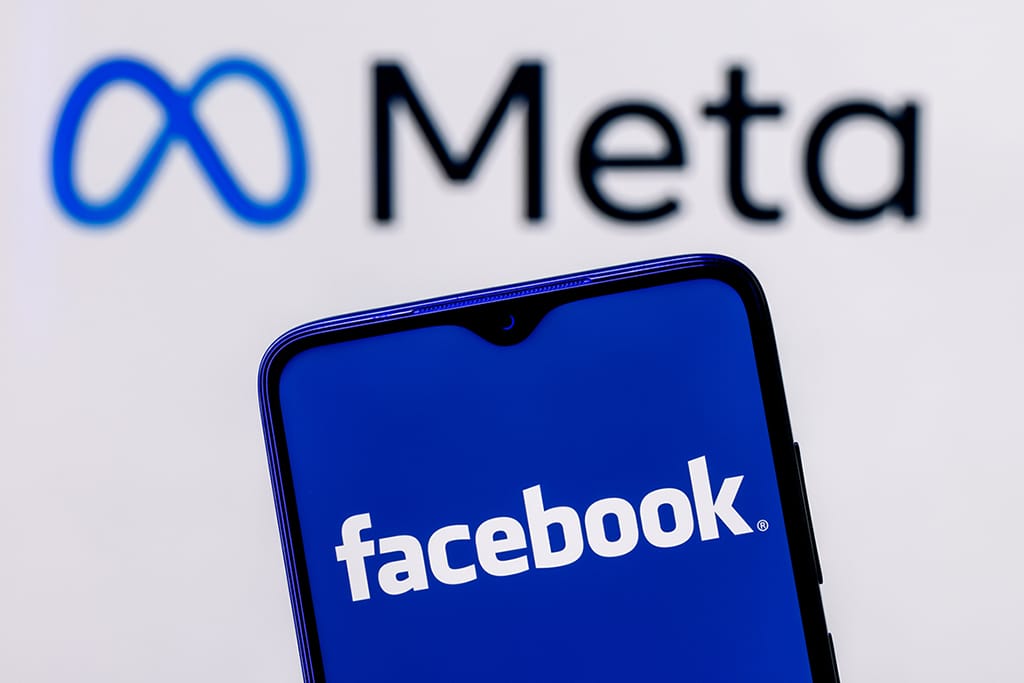 Those who subscribe to the service will get support for common issues related to the subscription.
Meta Platforms Inc (NASDAQ: META) CEO Mark Zuckerberg has announced the launch of a new paid subscription service on Meta. Called Meta Verified,  the service aims to improve security and authenticity across Meta products by enabling users to verify their account with a government ID, get a blue badge, receive extra impersonation protection against accounts claiming to be someone else, and get direct access to customer support.
Meta Verified
The subscription starts at $11.99 per month on the web and costs $14.99 per month on iOS. The first countries to get access to Meta Verivied will be Australia and New Zealand. To be eligible for Meta Verified, users have to meet minimum activity requirements, such as prior posting history. Besides, they must be at least 18 years old. Other requirements include submitting a government ID that should match the profile name and photo of the user's Facebook or Instagram account.
Once a profile has been verified for Meta Verified subscriptions, any changes users want to make (changing the account username, profile name, DOB, profile photo, etc.) will require them to go through the verification process again.
Notably, a week before the official announcement from Zuckerberg, social media consultant  Matt Navarra revealed the upcoming service on his Twitter and explain how it is going to work.
Instagram is launching its own PAID Twitter Blue-style subscription!

'Meta Verified' membership perks:
– Verified badge
– Impersonation monitoring
– Customer support
– Prioritisation in comments
– Recommendations in IG Explore page + Reels
– Exclusive stickers for IG stories pic.twitter.com/N1Naf3Hro2

— Matt Navarra (@MattNavarra) February 19, 2023
Those who subscribe to the service will get support for common issues related to the subscription, including access to live chat during the recovery phase in case of being locked out, being in touch with agents in case of having any support questions, and access to ticketing on Instagram for common support questions.
Matt Navarra also said:
"The market has already been tested by rivals, the perks mostly already exist and don't require much engineering time to pull together for this new product, and it generates a new revenue stream at a time when most companies are facing challenging economic headwinds."
In particular, speaking on the rivals, Navarra was meaning Twitter Inc which relaunched its blue tick verification service in December 2022.
What Is Twitter Blue?
Twitter Blue is a paid monthly subscription that adds a blue checkmark to a user's account and offers early access to select new features, like Edit Tweet. It offers exclusive access to app customizations so that users get more creative power over their content. Apart from editing tweets, other facilities for the subscribers include the ability to post longer tweets, up to 4,000 characters, and half the number of adverts. Besides, Twitter was also planning to introduce a color-coded verification scheme. For example, government-verified accounts would receive a grey tick while businesses would be getting a golden tick.
The service is priced at $8 per month on the web and $11 per month on iOS. So far, around 225,000 people have signed up for Twitter Blue.
next News, Social Media, Technology News

Darya is a crypto enthusiast who strongly believes in the future of blockchain. Being a hospitality professional, she is interested in finding the ways blockchain can change different industries and bring our life to a different level.
Thank you!
You have successfully joined our subscriber list.