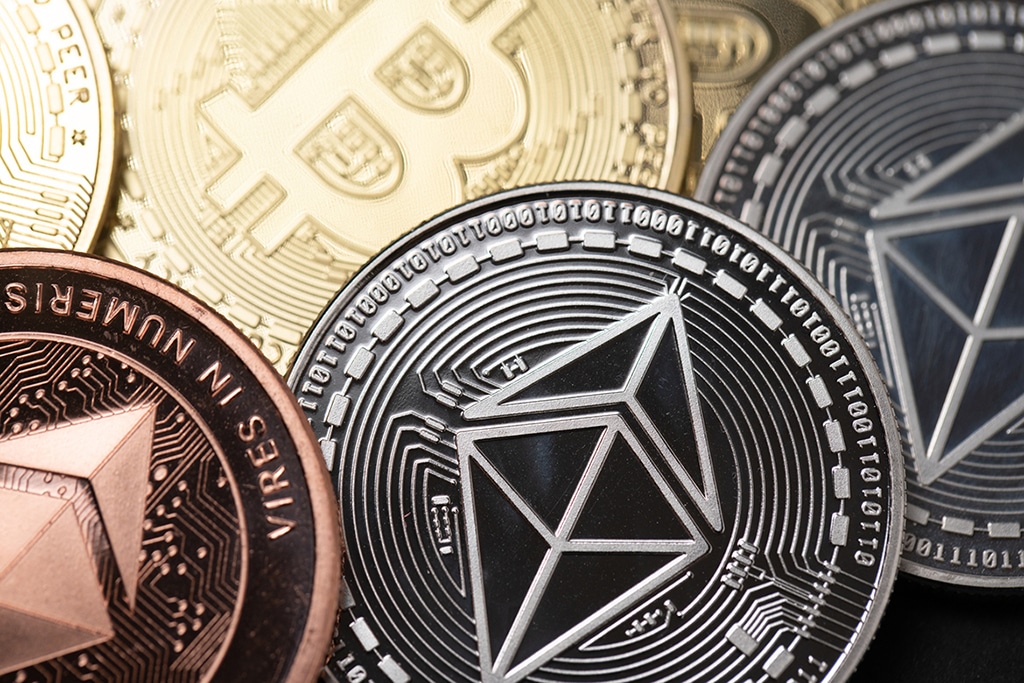 Market specialists expect a Fed rate hike of 25 basis points as the battle against inflation continues.
Bitcoin has dropped along with the rest of the crypto market as traders lie in wait for what is expected to be another interest rate hike by the Federal Reserve. The Fed is expected to make the announcement on Wednesday as it continues its attempt to bring inflation to a check. And for that, traders are shifting their "risky" assets.
Bitcoin, Others Plummet
As of publication, Bitcoin, the flagship cryptocurrency was seen trading at $23,910 and is down 1.23% in the last 24 hours, per CoinMarketCap data. Similarly,  Ethereum – the second largest cryptocurrency by market capitalization, has also lost 0.95% in 24 hours and is currently trading at 1,572. Of the top-ranking coins, however, Solana appears to be the hardest hit. It is down by over 2%, sitting at $23.67.
Meanwhile, the recent price movements in the crypto market are reflective of the general situation with US equities and stocks. Nasdaq Composite has shed 227 points to 11,393 while the S&P 500 is down 52 points to 4,017.
Fed Rate Hike Prediction
It is worth mentioning that the Fed's consistently aggressive approach in its monetary policies is to bring inflation to the barest minimum. In 2022, it raised interest rates seven times, thus making investors uninterested in volatile assets such as Bitcoin and others.
The US started off last year by hiking interest rates by 75 basis points. It repeated the hikes in three more quick successions, before slowing down a bit. By this time, it upped interest rates by 50 basis points.
For the upcoming announcement, market specialists expect a Fed rate hike of 25 basis points as the battle against inflation continues. For this, many believe that the recent price surge seen across the general crypto market is nothing but a "bull trap."
Recall that Bitcoin, like many other cryptos, has been flourishing recently.  The asset is up 37% in the last 30 days with about 9% of those gains coming in the last two weeks alone. Meanwhile, as cryptocurrencies saw a brief drop in value today, fiat is gaining. As of publication,  the US dollar Index is up 0.32%.
next Altcoin News, Bitcoin News, Cryptocurrency news, Indices, Market News

Mayowa is a crypto enthusiast/writer whose conversational character is quite evident in his style of writing. He strongly believes in the potential of digital assets and takes every opportunity to reiterate this. He's a reader, a researcher, an astute speaker, and also a budding entrepreneur. Away from crypto however, Mayowa's fancied distractions include soccer or discussing world politics.
Thank you!
You have successfully joined our subscriber list.