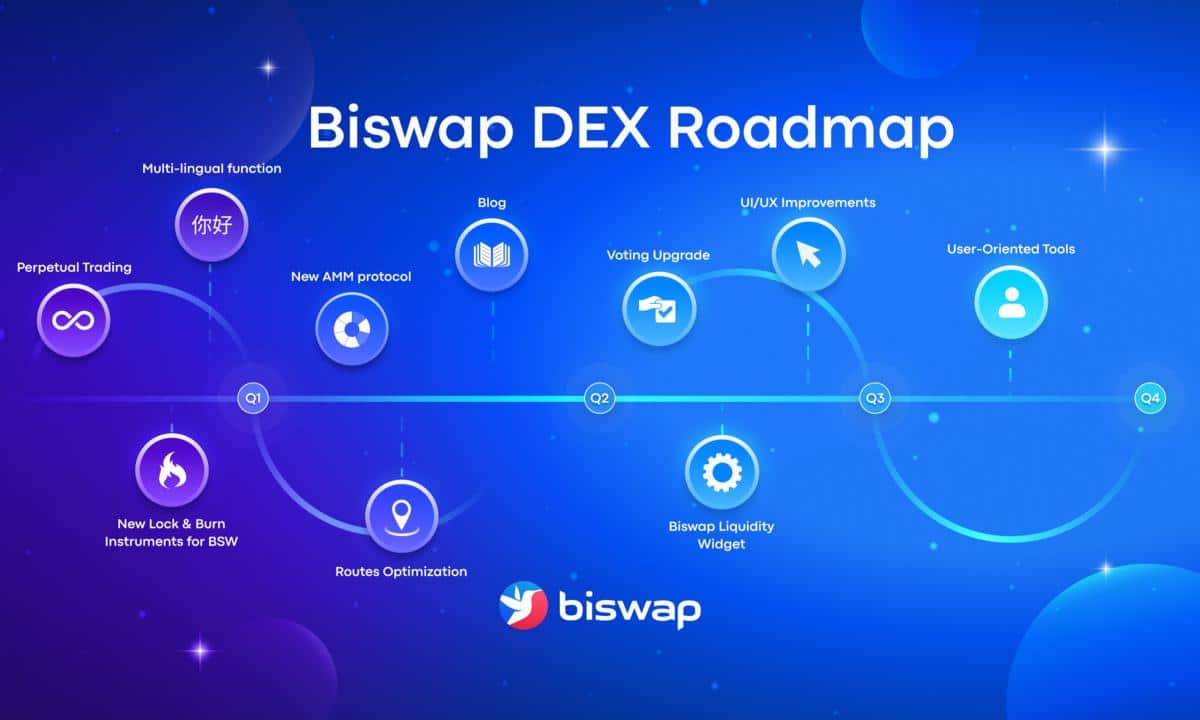 Place/Date: New York, United States – January 31st, 2023 at 2:57 pm UTC · 3 min read
Contact: Marketing Biswap, Source: Biswap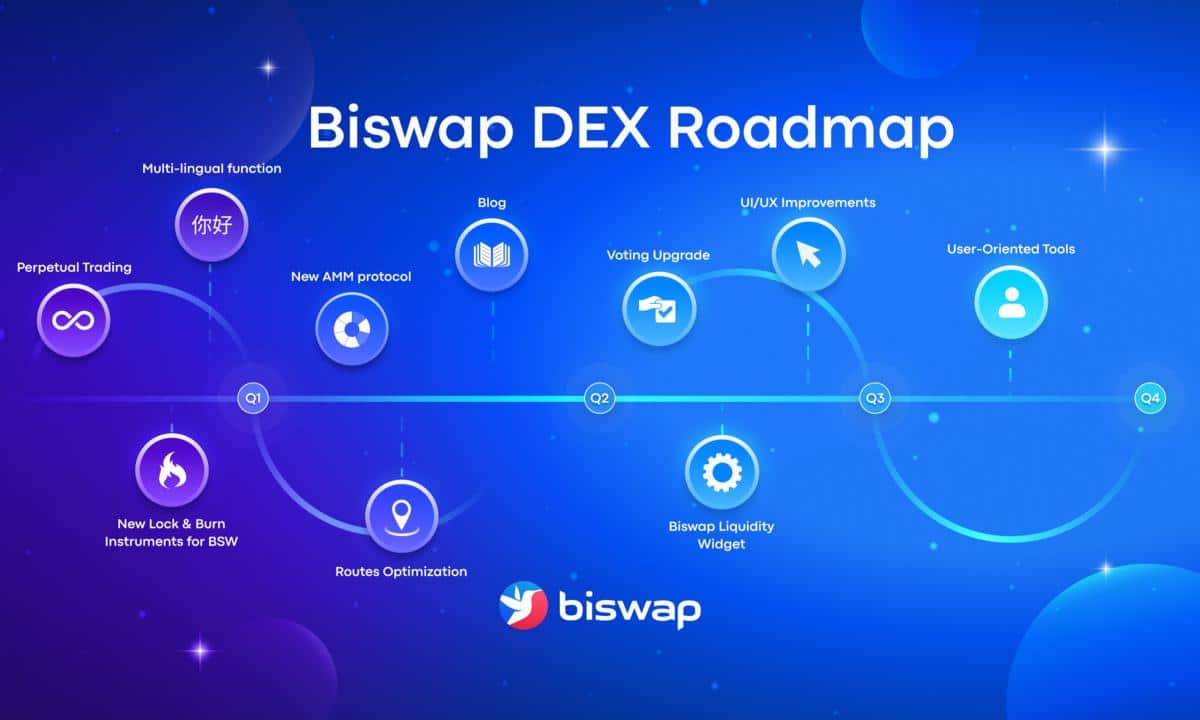 BNB Chain decentralized exchange Biswap has published its 2023 roadmap which includes a number of proposed improvements and upgrades. It includes details of a new AMM, route optimization, and perpetual trading.
Take a look at the main Biswap benefits.
A new AMM protocol with concentrated liquidity will allow Liquidity Providers to accumulate their capital to smaller price intervals than from 0 to infinity, increasing capital use efficiency and providing users with more profitable exchange conditions with less slippage.
Improved routing to find the best trading pairs will allow users to execute larger transactions with less slippage and increase capital efficiency, as well as receive greater rewards from trading fees for Liquidity Providers.
To reduce pressure on the price of the native Biswap token and provide opportunities for more earnings for long-term BSW token holders, the Biswap team has developed several initiatives. In the future, they will be explained and put forward to BSW holders for voting.
Evolving market trends have also prompted the Biswap team to implement decentralized futures trading (with an on-chain order book on the BNB network). To implement this idea in a safe manner, the team has decided to connect a ready-made solution from ApolloX at this stage of product development.
As part of the Biswap ecosystem expansion, there are plans to create a widget that will increase trading with Biswap Liquidity and make it more convenient for users to exchange tokens. This will be available for implementation on third-party products.
Biswap's progressive DEX on BNB Chain features a Multi-type Referral Program and low trading fees of 0.1%. The platform provides various services with cryptocurrencies, such as Exchange, Farming, and Staking. Moreover, the project has its native BEP-20 token, BSW, which allows users to join the most popular features on the platform. The primary BSW function is to incentivize liquidity provision to the Biswap platform.
High LP rewards allow Liquidity Providers to get 0.15% back from token swap transactions. Also, Liquidity Providers can stake LP tokens on farms to earn BSW tokens with competitive APYs. Up to 50% trade fee reimbursement returns users the transaction fee when they exchange tokens. The system automatically gives back the fee in the form of BSW tokens. Explore Biswap NOW
About Biswap
Biswap is the progressive DEX platform on the BNB Chain network with a Multi-type Referral Program and the lowest trade fee of 0.1%. The platform provides various services with cryptocurrencies, such as Exchange, Farming, Staking and others.
Disclaimer: Coinspeaker is not responsible for the trustworthiness, quality, accuracy of any materials on this page. We recommend you conduct research on your own before taking any decisions related to the products/companies presented in this article. Coinspeaker is not liable for any loss that can be caused due to your use of any services or goods presented in the press release.
Subscribe to our telegram channel. Join
Source