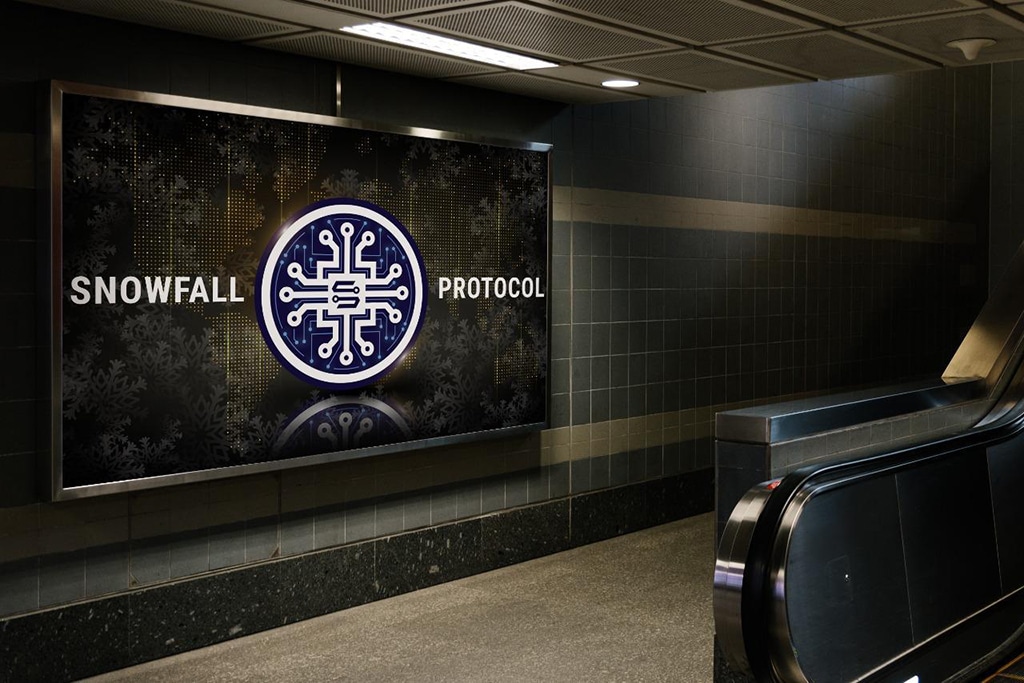 Place/Date: – January 22nd, 2023 at 11:44 am UTC · 4 min read
Source: Snowfall Protocol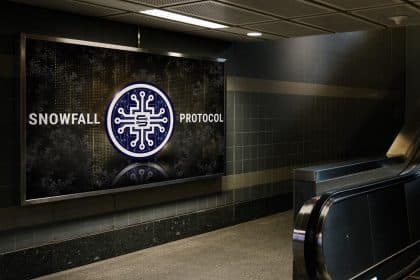 The general crypto market has seen significant upward price movement for over a week. The total crypto market cap gained about $156 billion – and the price surge has raised interest in many innovative projects.
Decentraland has bounced from key support levels, but Monero is still falling hard. Snowfall Protocol, a new cross-chain solution, is one of the top gainers, with more than 800% rise. However, analysts are asking about Snowfall Protocol's strategy to prevent dumping after launch. Read on to learn more about the widespread gain across the crypto market and Snowfall Protocol's strategy against value loss and dumping.
Decentraland Record First Massive Gain in Months
MANA, the native token of the Decentraland metaverse, has reacted positively to the surge in cryptocurrency prices. The token bounced off a key support level at $0.284 and has grown tremendously since then. MANA closed its intraday candle in green for 11 days consecutively since January 6th, the first since its launch.
Positive sentiments are growing around the token, and it flipped its price about 3x its lower lows in December 2022. MANA gained about 70% in a week and is still up by over 5% in the last 24 hours. Part of Decentraland token's gain can be attributed to the ongoing Australian Open metaverse tennis tournament that started on January 16th.
The AOMetaverse is the first Grand Slam tournament in the metaverse and will feature exclusive art NFTs for fans. Aside from this, Decentraland has added new features, including virtual access, electronic line-calling technology-enabled NFTs, avatars, profile pictures, and so on.
Monero Dips on Investors, Fall By 64% from ATH
Despite the surge in crypto prices, Monero has failed to recover significantly from its lower lows. The privacy-focused cryptocurrency and decentralized blockchain network have been dipping on investors since it attained an all-time high price of $475 in May 2021. Monero has become a great choice for private and anonymous crypto transactions.
It uses ring signatures to conceal the identity of any user and hidden addresses to generate new and unique crypto addresses for one-time use. After its launch, Monero saw huge support from investors and went up from $1.6 to $419 in three years. So far this year, XMR has managed to gain 10% but continues to fall hard even with the surge in crypto price. Monero's price is $171, about a 64% drop from ATH.
Snowfall Protocol Gains Ground with Anti-Dumping Measures
Snowfall Protocol, an innovative crypto transfer and bridging ecosystem, is gaining traction as the best presale of the year. Like a bridge or a highway, Snowfall Protocol provides an enabling platform for different chains to link together and interact to enhance seamless and secure asset transfer.
Snowfall Protocol's goal of enhancing blockchain interoperability and cutting out the technical barrier between blockchain networks has been the spotlight of 2022 and 2023. The protocol is a one-stop shop for all chain bridging and hopping needs. Its use cases and application in building a new ecosystem of interoperable chains piqued investors' interest. The project has accrued more than $5 million and is seeing a meteoric rise in demand.
However, the crypto market is in constant flux, and many protocols have failed after their investors dumped them. Fortunately, Snowfall Protocol has mapped out plans to prevent dumping and preserve its token value with the token besting strategy. As part of the plans, the protocol plans to release the Snowfall Protocol token to its team after 60 months. This would prevent panic sell-off and boost investors' confidence.
Snowfall Protocol's focus on building a vibrant ecosystem indicates its long-term potential and the viability of its DeFi opportunities. Meanwhile, its tokenomics is well-designed and fully vetted by third-party security auditors. All these have made Snowfall Protocol the most reliable crypto project out there.
If you'd like to invest and expand your portfolio with an innovative project with excellent use cases, the Snowfall Protocol token is your best bet. The token is still in presale for $0.191, and market analysts expect a 1000x rise at launch.
You can also be a part of this life-changing opportunity – sign up and buy $SNW at Snowfall Protocol's presale website.
To learn more about Snowfall Protocol, visit: Presale, Website, Telegram, Twitter.
Disclaimer: Coinspeaker is not responsible for the trustworthiness, quality, accuracy of any materials on this page. We recommend you conduct research on your own before taking any decisions related to the products/companies presented in this article. Coinspeaker is not liable for any loss that can be caused due to your use of any services or goods presented in the press release.
Subscribe to our telegram channel. Join
Source