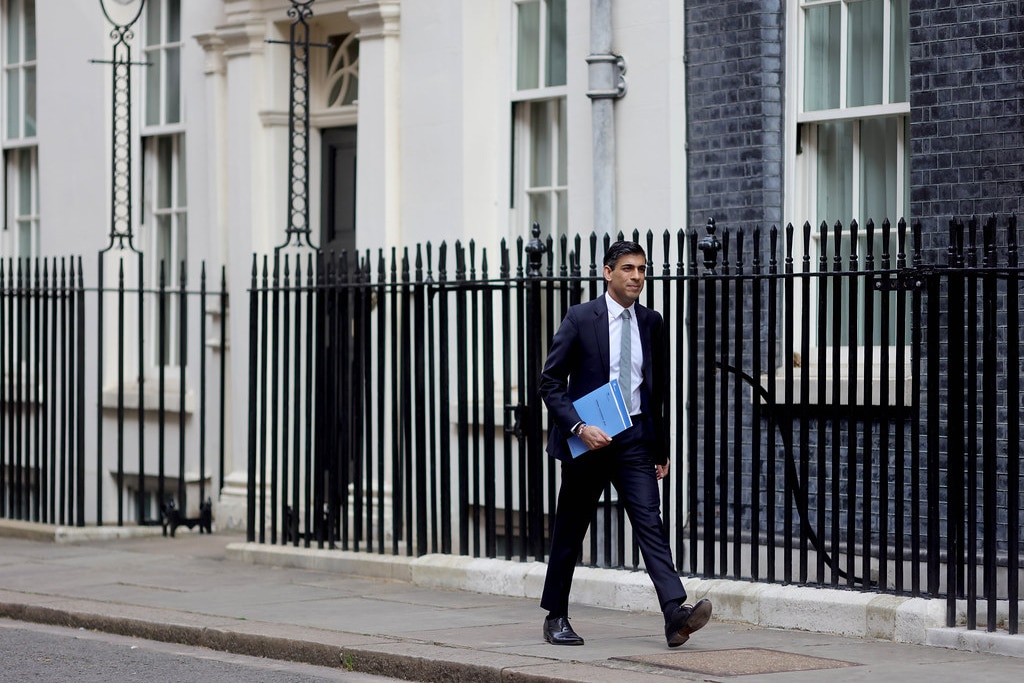 The UK PM has been in renewed talks with relevant stakeholders regarding an Arm IPO listing on the London Stock Exchange. 
British Prime Minister Rishi Sunak has revived discussions with Japan's SoftBank Group Corp regarding an Arm Ltd London IPO. According to the Financial Times, the chip designer is highly sought after for a London Stock Exchange listing amid other external constraints.
Sunak reportedly met with Arm's CEO Rene Haas last month at the British Prime Minister's official residence. Inside sources also stated that SoftBank's billionaire founder Masayoshi Son also joined the meeting virtually. According to two people briefed, the meeting regarding the proposed Arm London IPO was very constructive and positive. Interestingly, both Arm and Softbank declined to provide insight into last month's discussions, which were also attended by Arm's chief legal officer Spencer Collins.
London Faces Uphill Battle to Secure Arm IPO
Sunak's revived efforts to secure London's role in the planned Arm initial public offering comes at a pivotal time for the British economy. This development also comes following months of political unease that derailed a London listing attempt in 2022. Presently, officials and the London bourse face an uphill battle to secure a UK role for the native tech group's IPO. The reason is the higher associated costs and complexities behind such a move. Moreso, Son, and SoftBank previously indicated that they were angling for a New York, United States listing instead. According to Son at a shareholders' meeting in June last year, most of Arm's clients are based in the US. Despite his implied preference, Son also stressed that SoftBank has yet to decide.
Meanwhile, the London Stock Exchange executives are open to sharing the planned listing with New York. Under plans drawn up in 2022, then-Prime Minister Liz Truss and former Exchequer Kwasi Kwarteng launched a last-ditch bid for an Arm dual listing. Under this arrangement, the prominent semiconductor company would float simultaneously in London and New York. Although this structure may seem appealing, several companies usually opt against it due to its associated expense and complexity. Whether SoftBank would eventually settle for a dual listing currently remains unknown.
Proposed IPO Comes at a Critical Time
The UK capital market would receive a huge shot in the arm if it can eventually secure an Arm Ltd listing. The Cambridge-founded and headquartered semiconductor firm initially had a London listing with a New York secondary listing before SoftBank took over. The Japanese multinational conglomerate holding company acquired Arm for $32 billion back in 2016 after the Brexit vote. Should the British-based chip designer return to the London Stock Exchange, it would be the largest tech group listing there.
Although SoftBank initially faced considerable pressure to float Arm early this year, much of that pressure has eased. As it stands, the Japanese group looks to delay any listing until later in the year when market conditions improve. SoftBank also seeks to return Arm to the public markets following the collapse of a 66 billion pounds sale to Nvidia (NASDAQ: NVDA).
next Business News, IPO News, Market News, News

Tolu is a cryptocurrency and blockchain enthusiast based in Lagos. He likes to demystify crypto stories to the bare basics so that anyone anywhere can understand without too much background knowledge. When he's not neck-deep in crypto stories, Tolu enjoys music, loves to sing and is an avid movie lover.
Thank you!
You have successfully joined our subscriber list.