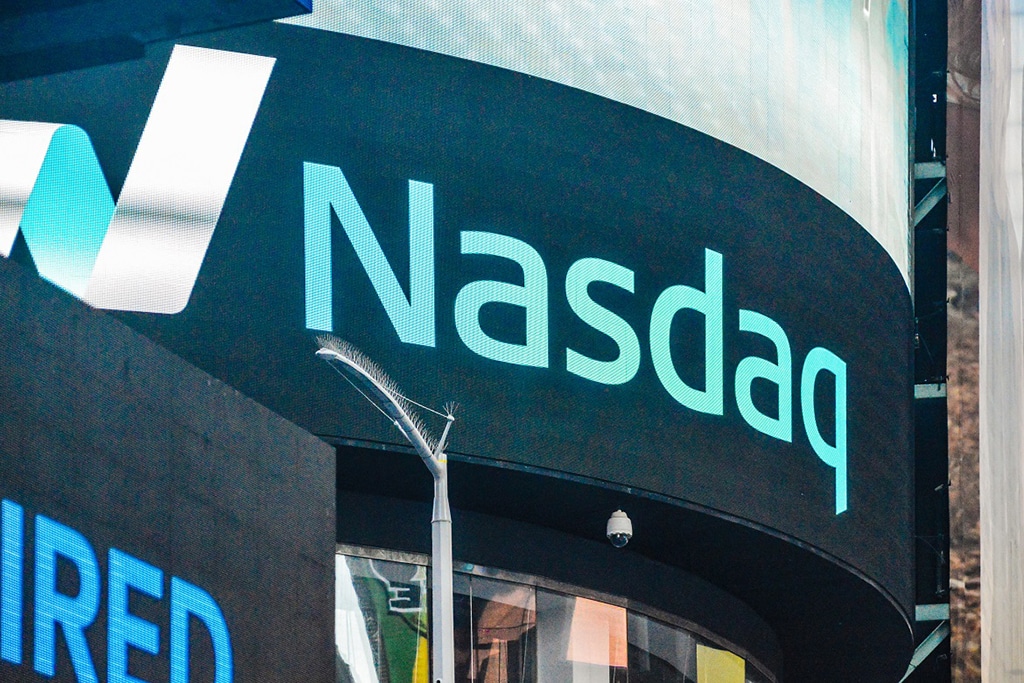 The suspension of trading activity is because of a major announcement by Argo blockchain on Wednesday. Earlier this month, Nasdaq suspended trading activity for the Bitcoin miner on rumors of the bankruptcy filing.
On Tuesday, December 27, Bitcoin miner Argo blockchain announced that it has suspended trading on the Nasdaq platform because of an upcoming announcement expected on Wednesday.
Argo Blockchain Trading on Nasdaq
It is a temporary suspension and trading of its American depositary shares (ADS) will resume once again on Wednesday. In its press release, Argo blockchain said that it needs to suspend trading because of an announcement on Wednesday, and also because the London Stock Exchange was closed on December 27.
At our request, @Nasdaq temporarily suspended trading of Argo's ADSs and unsecured notes for today – Tues Dec 27.

We'll be making an announcement tomorrow (Dec 28) via RNS before the @LSEplc opens in the UK…we expect trading on Nasdaq to resume tomorrow.#ARB $ARBK #BTC

— Argo (@ArgoBlockchain) December 27, 2022
As stated, the UK-based bitcoin miner is also listed on the London Stock Exchange. Argo blockchain had temporarily suspended trading earlier this month after they announced being at risk of insufficient funds to support internal operations.
The recent development on Tuesday once again puts investors on the edge of staying concerned about the company's operations.
Is Argo on the Verge of Bankruptcy?
Earlier this month, Bitcoin miner Argo blockchain accidentally published the draft materials on its website adding that they have inadvertently filed for Chapter 11 bankruptcy protection in the United States. In response, Nasdaq and the London Stock Exchange suspended trading of its shares. However, Argo blockchain later clarified that they haven't filed for bankruptcy and requested the exchanges to resume trading its shares.
Instead, the Bitcoin miner said that they were in advanced negotiations with a third party to sell certain assets while securing equipment financing. Argo Blockchain noted:
"The company is hopeful that it will be able to consummate the transaction outside of a voluntary Chapter 11 bankruptcy filing in the United States, although there is no assurance that the company can avoid such a filing".
Earlier in October, Argo had also warned that it could become cashflow negative in the case it failed to raise money after its financial deal fell through. In such a case, the company might have to cease operations.
In another update on December 16, Argo said that it has been facing negative attention from Nasdaq since its stock price traded under $1 for 30 consecutive days in a row. If the company fails to get its stock price again above $1 in the next 180 days, it could be at risk of delisting from Nasdaq.
New RNS: we received notice from @Nasdaq as our ADSs have closed below $1 for 30 trading days

We have 180 days to cure this deficiency

No impact to our operations or LSE listing, and no impact to our ongoing negotiations

Full RNS: https://t.co/Au3txnlkHL
#ARB $ARBK #BTC

— Argo (@ArgoBlockchain) December 16, 2022
2022 has been one of the toughest years for Bitcoin mining companies. Some of the top players like Riot Blockchain, Marathon Digital, Core Scientific, Agro Blockchain and Bitfarms have all announced bankruptcies. Amid these developments, the price of ASIC miners has also dropped to multi-year lows.
next Bitcoin News, Blockchain News, Business News, Cryptocurrency news, Market News

Bhushan is a FinTech enthusiast and holds a good flair in understanding financial markets. His interest in economics and finance draw his attention towards the new emerging Blockchain Technology and Cryptocurrency markets. He is continuously in a learning process and keeps himself motivated by sharing his acquired knowledge. In free time he reads thriller fictions novels and sometimes explore his culinary skills.
Thank you!
You have successfully joined our subscriber list.